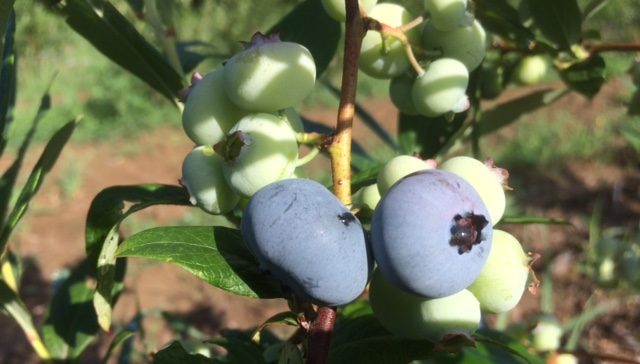 Beautiful, bodacious, 
berry good tasting blueberries.
They can be found in season at the following outlets:
U-pick at the farm
Sold by the pint at Johnson's Sterling Market and Jericho Market
Sold by the pint at our booth at the Stowe Farmer's Market
The same berry good blueberries all year round as frozen blueberries can be found at:
More fruit products are in the pipeline, please check back with us for pricing and availability.
Click here to learn more about our production philosophy.
Our berries and fruit products represent the true spirit of organic and that means:
NO SYNTHETIC FERTILIZERS SPRAYS OR CHEMICALS
NO PESTICIDES
NO HERBICIDES
NO FUNGICIDES
NO ANYTHING-ELSE-ICIDES