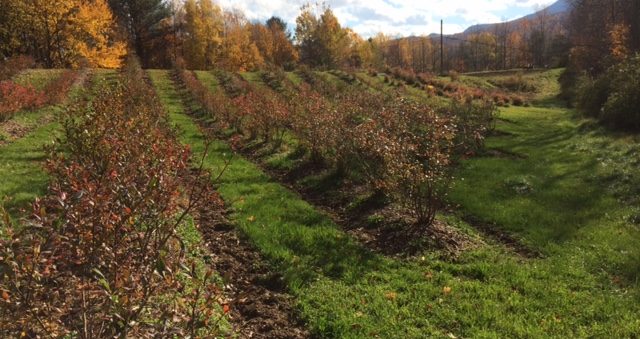 HEALTHY FRUIT IS GOOD FOR THE SOUL 
Nutrient Dense + Organically Grown with Heart and Soul + Premium Quality + Varieties Selected for Flavor = SOUL FRUIT
That's our fruit growing philosophy in a nutshell (or fruit peel).
WHEN YOU EAT FRUIT THAT IS FULLY RIPE, HAS A FULL ARRAY OF ANTIOXIDANTS AND PHYTONUTRIENTS, IS FREE OF BRUISING, BESTOWS SUPERIOR FRESHNESS AND FLAVOR, AND SUPPORTS THE LOCAL ECONOMY, you are eating the best!!!
Nutrient Dense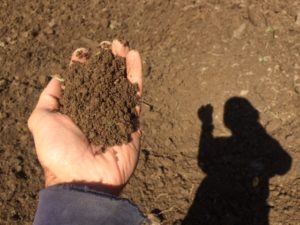 HEALTHY FRUIT production is not just about maintaining proper fertilization or watering rates.  It is about fostering a living, biologically active and regenerative soil. In blueberry culture, the fruit bush or PLANT ROOTS interact with beneficial, thriving soil microorganisms, especially fungi called Ericoid mycorrhizae, to FLOURISH.
WHEN HEALTHY FRUIT PLANT ROOTS FLOURISH, the bush has everything it needs during the growing season.  With added winter pruning, we set our orchards up for maximum photosynthetic potential the next year.   That's when the optimum conversion rate of soil nutrients to "phyto-nutrients," or plant nutrients that boost human health, happens.  Relative to conventional, mass produced fruit, nutrient dense fruit has more vitamins and minerals per weight of fruit, a higher sugar content (measured as Brix), and a complex and wonderful flavor.
Click here if you are interested in learning more about our 3-year research project examining beneficial Ericoid Mycorrhizae root fungi as part of the USDA Sustainable Agriculture Research and Education program.
Click here for more information about nutrient dense blueberries. We have been inspired by the nutrient dense production methods of Oregon blueberry grower Bob Wilt.
Organically Grown with Soul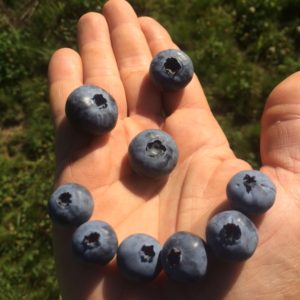 We adhere strictly to a no synthetics rule in our u-pick fields. There we apply no synthetic fertilizers, no synthetic pesticides, no synthetic herbicides and no synthetic fungicides. Instead we focus diligently on building healthy soils, i.e., a bank of soil fertility via a SYMBIOSIS WITH SOIL BIOLOGY. We promote a BIODIVERSE FARM ECOLOGY. Every other berry coming off our farm is produced with the similar philosophy and practice.
Growing organically requires diving in wholeheartedly.  We continuously strive to learn from the soil, water and the environment.  Staying up-to-date on the latest research and education on ORGANIC PRACTICES are top priorities.
Click here to learn more about the farmers and their professional backgrounds in soil science and agronomy.
Click here for a synopsis of some of the practices that might be included in organic blueberry production.
A Focus on Premium Quality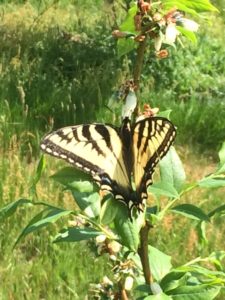 High quality fruit is FULLY RIPE.  Not only has it been left on the plant or tree long enough to sweeten, but it has a FULL ARRAY OF ANTIOXIDANTS AND PHYTO-NUTRIENTS.  These are complex compounds, which can only be developed when the bush or tree thrives, i.e. has bursting energy for fully ripening its fruit.  OUR PICKERS ARE PROFESSIONALLY TRAINED TO IDENTIFY THAT SPECIAL MOMENT WHEN FRUIT IS AT PEAK RIPENESS. 
High quality fruit has not been handled excessively thus is FREE OF BRUISING.    All of our berries are hand-picked and processed minimally to avoid damaging of any fruit.
High quality fruit has SUPERIOR FRESHNESS AND FANTASTIC FLAVOR.  For berries especially, this means they still have their delicate natural coating which seals in freshness and quality.  This natural coating or "bloom" is not often talked about, mainly because it is annihilated already by the time most fruit gets through the lengthy distribution and handling systems.  A huge advantage of coming to pick at the farm or buying locally is accessing fruit of a superior standard of freshness.
Finally, when you consume our fruit you are SUPPORTING THE LOCAL ECONOMY.   Research has proven that for every dollar spent locally at one business, local economic activity at other businesses is multiplied.  We can testify to this fact.  We strive to keep business local, and many of the things we purchase to make the farm run, such as fertilizers, mulch or supplies are bought locally.
Varieties Selected for Flavor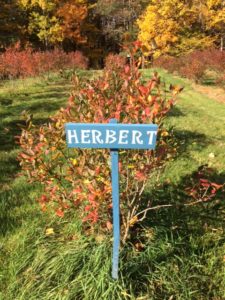 The vast majority of fruit sold today is not selected for flavor.  Shipping characteristics or high yields is unfortunately the dominant standard.  Even with organic growers, we see them growing the same few varieties as everywhere else.  What tends to stand out in the nursery catalogs are varieties that are being mass produced, but don't necessarily bestow any unique flavor properties.
We devote considerable attention to RARE VARIETIES that have dynamic and incredible taste, but might not make it into the mainstream because they don't ship well or are not well known. Most of our varieties of blueberries, strawberries, raspberries and apples are selected to have a FANTASTIC FLAVOR.  
A core part of the Waterman Orchards experience is encountering rare varieties with superior taste.